Financial Reporting, Business Accounts &
Management Accounts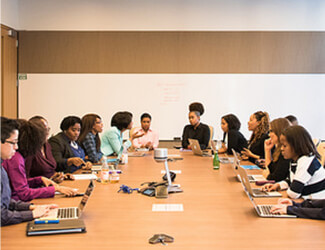 Are you dissatisfied with your current accountants help, speed and responsiveness?
Is it time for you to change?
Do you need a financial accounts?
Because so much is riding on you, as a business owner or partner, it is very hard to focus on the things you care about. It is even harder to limit your precious time spent on rationalising things that have limited personal time and financial payoff. 
We believe
YOUR
time is precious.
We offer you support with quality information, accounting and tax services to help you grow and retain control of your business, and achieve scalability. We aim to enable you to leave behind the overwhelming financial reporting, planning, forecasting, accounting and analysis. We help you to look beyond the numbers. We love working with people who share our business views and are enthusiasts for growth.
Management accounting is an essential component of your companies "
value creation
" process.  Our management accountants apply professional knowledge and skill to the preparation and presentation of your financial and other decision oriented information in a form as to assist you as business owners and leaders in the formulation of policies and the planning and control of the operations of your business. We offer services to support your management accounting needs. Our services range addresses financial and non-financial services. Our services are tailored to your requirements and may include:-
Monthly management accounts
Budgeting and forecasting
Cash flow planning and management
Working capital management
Profit improvement studies
Business Planning
KPI & KRI (Key Performance/Risk Indicator)
Cost targeting and analysis
Operational improvement analysis
Financial Management and Control
Risk Management
Shareholder disputes
Funding plans
New investment decision-making
Business Strategy decision-making
Our services help you grow your sales, make cost savings, and improve your working capital.
We also help with systems, tools, processes and support for strengthening debtor management, cash monitoring and MI solutions to improve your business insights and working capital performance.
Do you need financial accounts and reports prepared for your company or HMRC?
We offer services to draft and prepare your companies annual financial reports and accounts.
Our services covers a wide range of other reports and accounts required from self administered pension schemes to the CIO's (Charity Incorporated Organisation).
Financial Report and Accounts are an important part of corporate governance under our legal system. The information is lodged publicly and used to support banking and other credit support your firm needs. Let us help you get your report and accounts completed in time and filed.
We offer businesses financial accounts and corporation tax compliance services for companies. Let us help you with your prepare and submit your corporation tax return.
Why use an Accountant
Informed decision making to help you manage your business
Enable all owners to understand the business performance
Peace of mind that your corporation tax has been thoroughly prepared
Reduce surprises – Know how much and when your tax payments are due
Remove the hassle and complexity of company financial accounts
Reduce your risk of errors and omissions on corporate tax returns
Have peace of mind that your accounting records are adequate for HMRC purposes