Sole Traders,
Partners and
Partnerships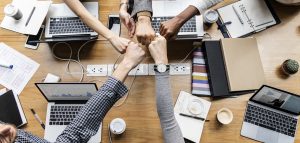 Is your record keeping, accounting, cash flow, invoicing and purchasing systems demanding your precious time?
Are you struggling to manage your working capital?
Are the task of business and tax regulations consuming your precious time?
Are you struggling with your financial planning, analysis and cost management?
Do you need a financial accounts?
Because so much is riding on you, as a business owner or partner, it is very hard to focus on the things you care about. It is even harder to limit your precious time spent on rationalising things that have limited personal time and financial payoff. We believe YOUR time is precious.
We offer you support with quality information, accounting and tax services to help you grow and retain control of your business, and achieve scalablity.
We aim to enable you to leave behind the overwhelming financial reporting, planning, forecasting, accounting and analysis. We help you to look beyond the numbers.
We love working with people who share our business views and are enthusiasts for growth.
Below we have provided an indication of the areas we maybe able to help you. Click on the "+" for further information.